Sunset
Park Community Church is a

joining of two individual churches that
have had a strong
desire to see the Gospel preached in the Sunset Park community. Acts 13:36 tells us:

"For when David had served God's purpose in his own generation, he fell asleep..."

Salem Gospel Tabernacle strove to faithfully serve God's purpose in their generation just as Christ To The Community Church did in theirs. Now, as one, we continue to seek God for His purpose and fulfill it in the 21st Century!
Pastor Larry Pitta graduated from Zion Bible Institute in June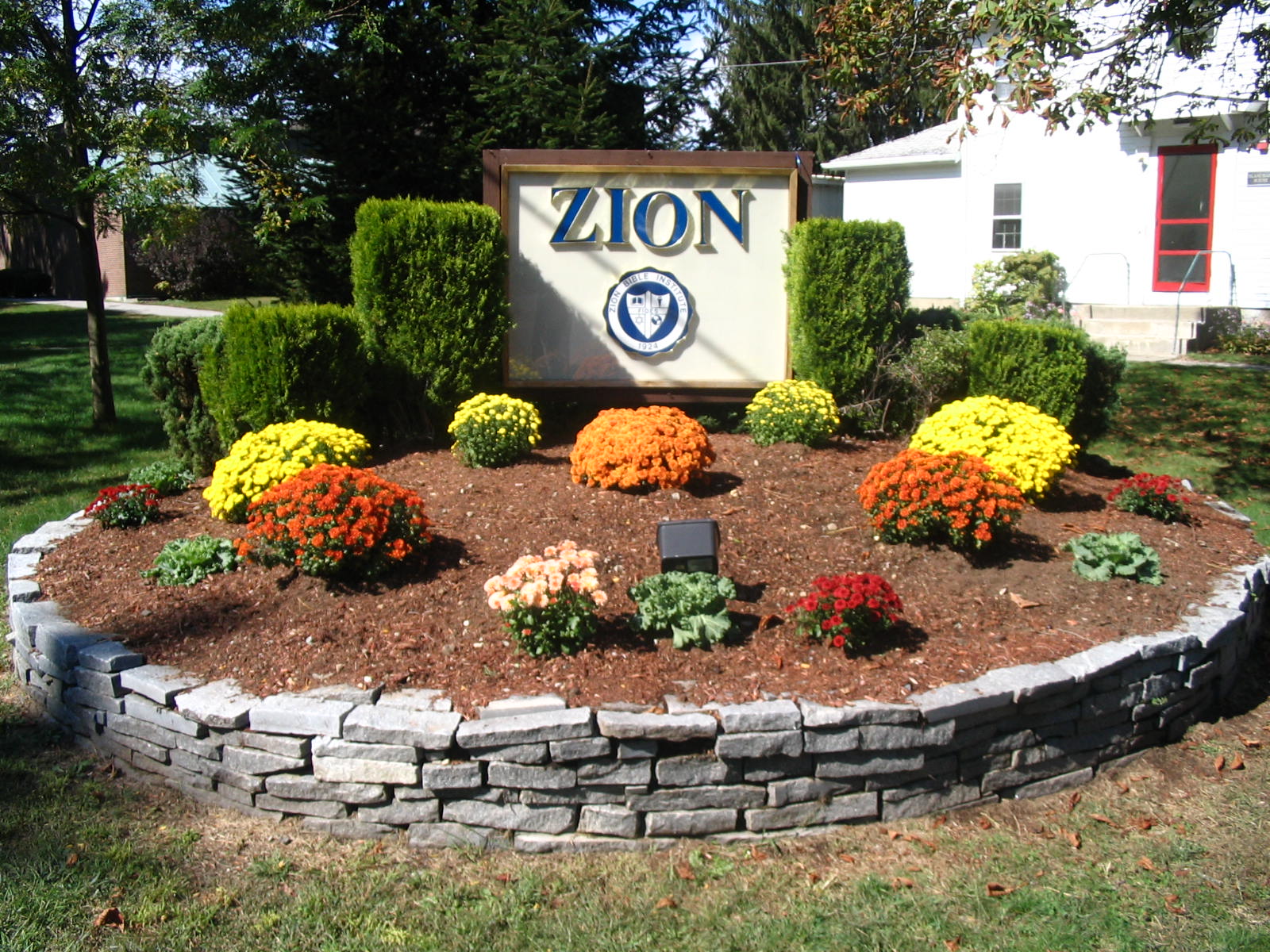 of 1981 and immediately began Christ To The Community Church in response to God's call to "reach out to the people nobody wants." In those days Zion was a "faith school" that trained its students without charging tuition or room and board. That faith was instilled in Pastor Larry as he started the church. It was a faith work from the beginning. With nothing but $.74 in his pocket he rented a basement apartment (first month rent-free) on 43rd Street and 7th Avenue and began reaching out to the people of Sunset Park. Besides holding street meetings and handing out tracts he began bringing soup and sandwiches out to the homeless and needy of the community. The entire first year of this ministry was blessed with miracles of provision over and over again. Food was miraculously provided, materials and finances always came in just in time, and God was evident in everything that was done.
We moved to a storefront on 7th Avenue and 56th Street in April of 1982 where Pastor Larry slept in the back room until he and Sister Margie got married in 1985. There God provided a good landlord and very low rent (again with the first month free); and the church began to grow.
After every Sunday morning service we moved the folding chairs, opened up tables and served a meal to the needy. Twelve years later, when the landlord passed away, we were asked to move. In 1994 we rented a Spanish church on 46th Street and 6th Avenue. Although they were a real blessing it wasn't working out for us because there was no kitchen and we didn't have a place to prepare meals for the needy. Things looked bleak for a while and we considered closing down the ministry. In January of 1995, after a time of extended fasting, Pastor Larry was convinced that the Lord wanted us to continue the ministry so we moved to an apartment on 50th Street and 3rd Avenue (where Margie was raised). There we began to experience a new move of the Holy Spirit. In May of 1996, just before our 15th anniversary, Pastor Larry was contacted by Pastor Marty Haglund and asked to consider merging our church with Salem Gospel Tabernacle. On Sunday June 2nd, 1996 the two churches met together for the first time.
Salem Gospel Tabernacle was a church with a rich heritage. It began on February 19, 1926 when a few friends gathered together for a prayer meeting at the Pulcifer Institute Hall at 5111 5th Avenue in Brooklyn. A few weeks later, on March 26th, an assembly was organized with twenty-four charter members. This was the beginning of what was then called Salem Scandinavian Pentecostal Assembly. In October of 1926 Rev. Arne Dahi was called to be Salem's first pastor. After outgrowing Pulcifer Hall in 1931 Salem bought a theater on 7th Avenue and 52nd Street. After ten years of service Pastor Dahl returned to Norway and Rev. A.W. Rasmussen became pastor of Salem. Church attendance was approximately 500 at this time. In July of 1937 Salem Gospel Mission (now known as Elim Gospel Tabernacle) was started in Staten Island. In the fall of that year Salem merged with SiIoa Evangelical Mission. The Evangelical Mission on Carrol Street also merged with Salem about this time. Rev. Harry Ring became pastor in 1941 and served for 3 years. After 3 years he resigned to become pastor of Elim Gospel Tabernacle. Rev. Arthur Johnson became pastor at this time.
In the fall of 1942 Salem purchased its present building from B'nai Israel for $60,000 and paid off the mortgage in just seven years. In 1949 Salem Gospel Tabernacle of New Hyde Park was established. It was later incorporated as Bethany Bible Church. In 1950 a branch work was begun in Long Island at Hauppauge Hall. That work today is known as Smithtown Gospel Tabernacle.
In 1952 Pastor Johnson resigned from Salem and Pastor Arne Dahl again took over as pastor and served until 1960 when Elder Wilhelm Delene became interim pastor. In 1962 Rev. Arthur Johnson again became pastor of Salem and, except for a four month trip to the Holy Land and Scandinavia, served until the Lord called him home in 1968. At that time Rev. E. C. Erickson became interim pastor until Malcolm Smith became the new pastor later that year. In 1974 Malcolm Smith resigned and Rev. Floyd Nicholson, who has been serving as Assistant Pastor since 1970, became the senior pastor of Salem. Pastor Floyd served as Salem's pastor until 1980 when Sidney Peterson became interim pastor. In 1981 Salem called Rev. Marty Haglund to be pastor. Under Pastor Haglund's direction a Christian academy was started at Salem that trained up hundreds of neighborhood children in the 80's and 90's.
So, In 1996 Salem consolidated with Christ To The Community Church and Rev. Larry Pitta became the pastor of this new work with Pastor Haglund staying on during the transition time as Associate Pastor. A new name was chosen for the church - Sunset Park Community Church. Pastor Haglund left in 1998 and Pastor Larry remained as Senior Pastor of Salem. The Lord has miraculously brought together two ministries that have a strong desire to reach their communities.
When Pastor Larry recently reflected on this miracle at our 25th anniversary in 2006, he noted that the Lord had taken the $.74 he had when he started this ministry and multiplied it over one million times as the value of the church building and the parsonage were valued at over $1,000,000.00. "Oh, the depth of the riches of the wisdom and knowledge of God! How unsearchable his judgments, and his paths beyond tracing out!" (Romans 11:33)